Hello and welcome!! Today I am super excited to announce that the new 2020-2022 In-Colour Club registration is now OPEN!
These beautiful new In-Colour products will be released in the 2020-2021 Annual Catalogue on June 3rd. By joining this club you will add all 5 of these gorgeous new colours to your crafting collection! The club will run for 5 months and each month you will receive a kit featuring one of these five new in-colours. When the club ends in October you will have the whole collection
What's in the In-Colour Monthly Kit?
Each month your fabulous 2020-2022 In-Colour Club kit will include the following:
24 sheets of 8-1/2″ x 11″ cardstock
Classic Stampin' Pad
Classic Stampin' Ink Refill
Stampin' Blends Combo Pack (2 markers – light and dark)*
8 sheets of 6″ x 6″ Designer Series Paper
2 yards of 1/4″ Twill Ribbon
Colour Coach card
Supplies to make the card of the month
*Stampin' Blends do not come in Bumblebee so for that kit you will receive a full package of In-Colour Enamel Dots instead.
What are the Details?
This exciting New In-Colour Club will start in June and run through until October 2020. Upon registering you are committed to the full five months. The cost of the monthly kit is $60 (+ shipping if you do not live locally.) The last day to register is Sunday May 31st.
Payment for the club will be due on the 1st of each month starting June 1st. Payment can be made by e-transfer, credit card, or cash.
With the current situation that we are all facing (COVID_19 ) we will not be meeting in person for this club. I will however, be hosting an exclusive monthly ZOOM meeting on the third Wednesday of the month at 7:00pm. This will give us a chance to virtually be together to chat and create the card of the month.
Stampin' UP! does not allow me to pre-stamp images to be included with kits of any kind, so here is how we will deal with that. I will have the card designed ahead of time and prior to the payment deadline on the 1st I will release which stamp set I will be using for that month's card. You can then decide if you would like to add it on to your monthly kit. If you do not, that is totally fine as I'm sure that you will have something in your stamp stash that you can use instead :).
Once the products arrive and I have the monthly kits assembled I will contact you to make arrangements to get it to you. If you do not live locally then the kit will be mailed.
Register Now
I hope that you love these colours as much as I do and are excited to be a part of my first "Virtual" In-Colour Club. Contact me to register and mark your calendars, we are going to have a lot of fun 🙂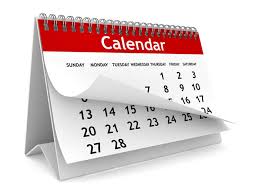 Thanks for stopping by … Happy Friday!
~ Dee